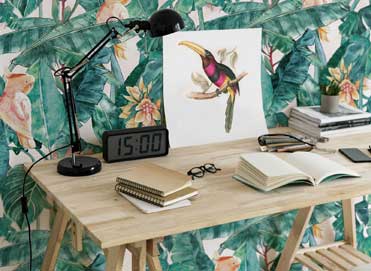 Information about wallpapers and posters White dot
Original WHITE DOT wallpapers are made for customers who demand the best quality in design and materials.
They are designed by real artists who are challenging their imagination to create outstanding patterns which are printed on top quality paper. Our offer includes:
Latex paper - perfect for offices, living rooms or bedrooms.
Laminated latex paper - perfect for kids' rooms, kitchens, corridors and even bathrooms
Vinyl wallpapers - extremely strong with beautiful look dedicated to any room or space.
You can choose any pattern and color from our collection or order Your personalized pattern from our art team.
We guarantee the highest quality of all the materials. Our wallpapers are durable, safe for Your health and eco-friendly.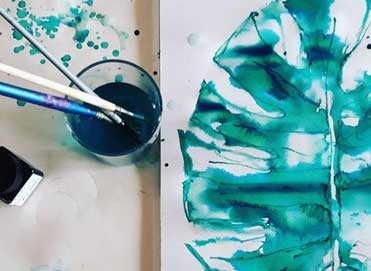 Wallpaper's graphic design
We create modern wallcoverings. We begin with the graphic idea and end up with the final product. So we cover all the process from an idea to the final product.
Our patterns, photo wallpapers and wall murals are original which means:
created by our design team members,
our patterns are unique so You can't find the same anywhere else,
we don't use any stock photos or any already-made patterns,
in our projects we are focused to follow the newest trends in interior design,
we are filled with passion for creating good designs and art.
Color scheme
When picking up colors we always follow actual trends.
During designing we're focusing on thinking about final effect on the wall and how the pattern may affect furniture or different interior accessories.
Please keep in mind that what You see on Your screen may vary from the real product. So we recommend to order free sample of Your favourite wallpaper.
If You prefer fitting wallpaper's color to Your wall's color or to Your interior fabrics just call +48 609 550 150 or write at studio@whitedotdesign.pl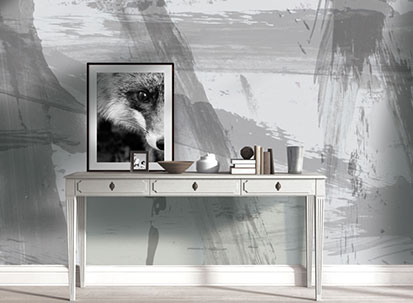 Wallpaper's size
WHITE DOT wallpapers' size is made in size You need to perfectly fit to Your wall.
There are no standard rolls or sizes. Each order is "tailor cut" according to Your specifications. That's what makes all the process eco-friendly because we don't waste the product.
Maximum size of our wallpapers is 127 cm width and the lenght is technically unlimited. If Your order is bigger than maximum width size, wallpaper will be in two equally wide pieces.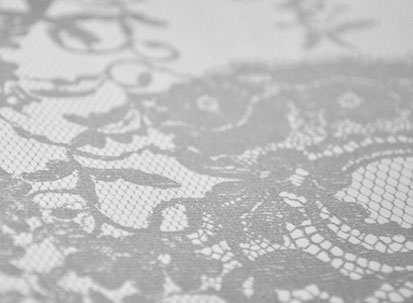 1. Latex paper
maximum width is 130 cm - it's thick, high quality syntetic paper with latex. Due to latex the paper doesn't absorb water.

212 g grammage
Smooth, satin surface
Best for homes and offices
It can be cleaned with dry sponge or cloth

Material complies with ASTM E-84-97a Klasa A Flaming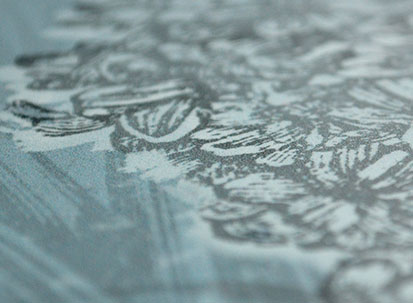 2. Laminated wallpaper
maximum width 130 cm - latex paper with addition matt laminatation, water resistant, very strong, stain and rubbing of proof.
In laminatation process wallpaper becomes stronger and stain and moisture resistant. It's also less vulnerable for scratches and it has UV radiation protection.

the surface is matt, smooth and easy to clean,
Dedicated to all kinds of spaces, suitable for public usability spaces and spaces exposed to moisture exposition like kitchens or bathrooms
It can be cleaned with a damp sponge with light detergent to clean up the stains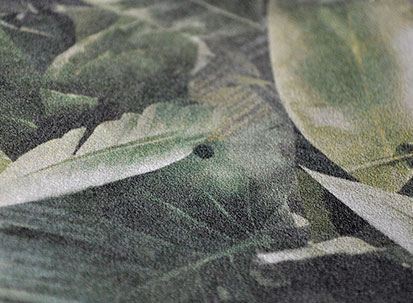 3. Vinyl Wallpaper
maximum width 130 cm, interfacing basis with PCV addition, stain resistant. 350 g/m2 grammage

surface with subtle, quilted grain structure,
great degree of washability, scubbability and durability,
dedicated for public usage places,
great for not perfect flat walls,


Environmentally friendly legal with DIN52900, 91/155/EWG, 2001/58/WE
mould resistant
fire resistant according to B1, M1, Euro class B s2d0 - (B s1d0)
fading resistant >7 - Woolscale International
Print
Wallpapers are digitally printed using ECOsolvent paints. Original paints don't consist any cycloheksanol or heavy metals. The print doesn't fade. It's odourness and durable. Prints are free from carcinogenic ingredients. 
Prints are scentless, eco-friendly and safe even for youngest users.
How to apply wallpaper to the wall.
Easy application - fast results on Your wall.
WHITE DOT wallpapers are top quality products but it's really important to follow all the steps from our instruction.
If you don't feel like being able to do it right we recommend hiring experienced wallpaper assembler.
Before sticking to the wall, wallpaper has to be unrolled and putted on the dry, clean and flat surface. Printed side up. It's necessery to check if the pattern is printed right and if there are no scratches or other flaws on the wallpaper.
Wallpapers' edges are cutted and prepared to be stick side to side. Different preparation can be done on demand during ordering.
The wall has to be well-prepared which means:
- new wall –two hours before hanging wallpaper primer has to be applied with a roller or brush. Be sure that the primer is completely soaked by the wall.
- painted wal – it has to be cleaned with special soap, Fill in uneven areas with drywall compound using a large putty knife. Let dry for 24 hours, then sand it smooth. Sanding the wall gives better sticking surface for the wallpaper. Defat with detergent, wipe the dust off walls with a damp sponge, let it dry. Apply primer.
- wall with old wallpaper – scrape off everything what has left from old wallpaper, Sand it smooth. Apply primer everywhere.
We recommend using only top quality glue as Flugger290 for latex and laminated wallpaper and Flugger 377 for vinyl wallpapers.